With e-commerce continuing to grow at increased rates, warehouse space is in high demand.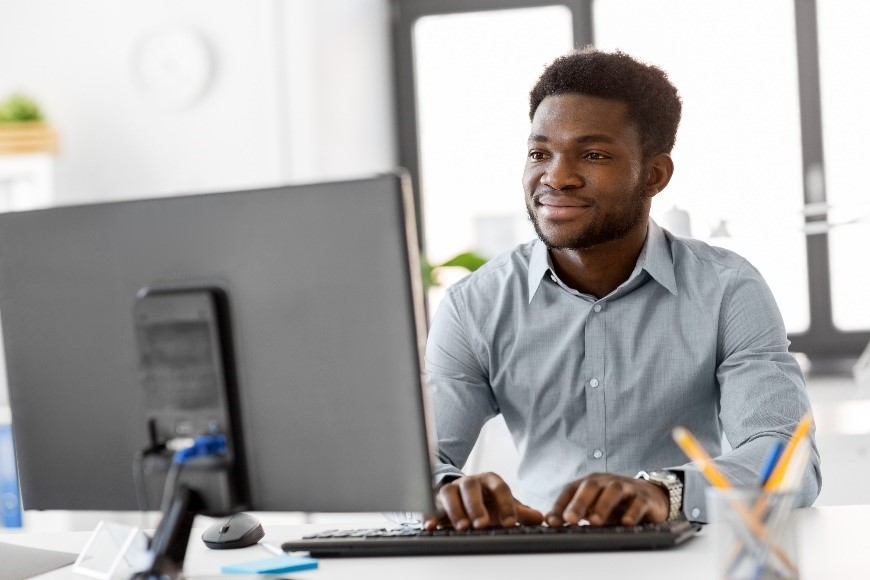 Retailers are looking to expand their warehouse space for distribution centers to keep up with their growing inventory.  According to Beroe Inc., the global warehousing market was valued at approx. $245 Billion globally in 2020, and it is forecasted to grow at a CAGR of 7 percent between 2020 and 2024 to touch the $326 billion mark by the end of 2024.
In addition to the demand for warehouse space, there is a demand for this space to be fitted with today's latest technology and automation. This increase in technology and automation allows for retailers to maximise throughput and efficiencies, however, it can also create a hazardous working environment where safety becomes secondary to speed of output.
Unfortunately, this type of environment often results in accidents, especially at the loading bay. 25% of all industrial accidents occur at the loading bay and 600 near misses occur for each accident. (ISHN)
To mitigate these risks, loading bay safety systems are commonly requested in new warehouse builds. Architects, engineers, specifiers, and owners are often responsible for selecting (or specifying) the loading bay safety system to incorporate into these projects.
With hundreds of loading bay safety products on the market, this decision can feel overwhelming. To help make the product specification simple, we have put together 5 tips to help you select a loading bay safety system for a new warehouse build:
Simple Installation Process: When searching for a loading bay safety product, select a product with a quick and simple installation process to minimise the risk of delays and downtime. Many systems on the market require complex concrete work to install vehicle restraints at the bay. However, there are products available that use other types of restraints, such as gladhands. Gladhand restraint systems lock out the vehicles air brakes, preventing movement and avoiding invasive concrete work installation.
Versatility: Warehouse design will differ from site to site and may use different loading structures, door types and vehicles depending on the facility's location. Selecting a versatile solution that is compatible with a wide range of warehouse designs and vehicle types will save you time by allowing you to meet the requirements of multiple projects instead of only a single one.
Flexibility: Most loading bay safety products are permanent systems that cannot be removed from a warehouse facility once they have been installed. However, some loading bay safety systems offer the flexibility of a semi-permanent system. This can be an added benefit to a retailer who is building their own site but may want the flexibility to bring their loading bay safety system with them if they were to ever sell their warehouse and move locations in the future. With a semi-permanent system, a loading bay safety system is only purchased once – saving owners money if a facility's location were to change in the future.
Lead Times: Selecting a product with a quick lead time will save time and avoid unnecessary delays. When considering a loading bay safety product to specify into a project, ensure lead times are reasonable and work with your project's timeline. Lead time, installation time and your project timeline all need to be taken into consideration when selecting a loading bay safety system. Doing this ahead of time will avoid any surprises or delays in construction.
Customer Service: Great customer service is essential when looking for any product specified into a project design. Not only does the product you are looking to specify need to be of high quality but so do the people who you will be regularly interacting with and representing the product. It is important to select a product that is supported by a company and individuals who are considered experts. Working with a team whose focus isn't only on sales but who truly want to help you solve an issue you are experiencing makes all the difference. Choose a product that has the support of honest, trustworthy, and service oriented people behind it.
We hope these 5 tips help you select a loading bay safety system to specify for your next warehouse project.
If you have any questions, contact one of our Salvo loading bay safety experts.