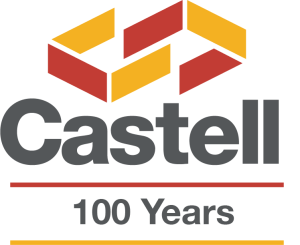 Castell Safety has been keeping people safe with Trapped Key Interlock devices for 100 years and celebrated this achievement in an event accomplished on 24th June of 2022. All employees and guests enjoyed themselves at Castell's building and we were thrilled to host such an important occasion in our space. 
Castell Safety International has been at the forefront of trapped key interlocking since 1922 when our founder, James Harry Castell, designed the first interlocking systems to protect the people and assets during the electrification of London. 
In an ever-changing world, Castell has survived through the last 100 years, continuing to grow, whilst maintaining its local presence in North-West London and providing jobs and support to the local community.
Long-serving Employees 
Castell has more than 10 employees who have been at the company 30 or more years, one of whom has been with us for 50 years; we will be taking this opportunity to celebrate this achievement, with awards for them. 
Many of them have spent their entire career at Castell and have seen the transformation of the company from a small local firm into an international company. Despite these changes, Castell has remained true to its roots, with a work environment where colleagues are considered family. For most of them Castell is a key part of their life. 
The Event Day 
We had such honour to receive the presence of Castell's granddaughter Anthea H. and the local mayor of Brent on our festive day. We were also delighted by the letter received on the day of the occasion from the mayor of London, Sadiq Khan, who in his words well described the greatness of our work, see the letter with this link: Letter
This day was filled with various activities that included: 
Unveiling of History of Castell wall 

 

Employee Awards & Presentations 

 

Museum of Castell History 

 

Factory Tours 

 

Food & Drinks  

 

VIP Guests of Honour incl. Harry Castell's granddaughter

 

 
We were thrilled that we could host such a special celebration. This memorable event will never be forgotten, and these pictures will forever remain a reminder for us as staff members and friends who have known each other for so long. 
Watch our video of this unforgettable event below: