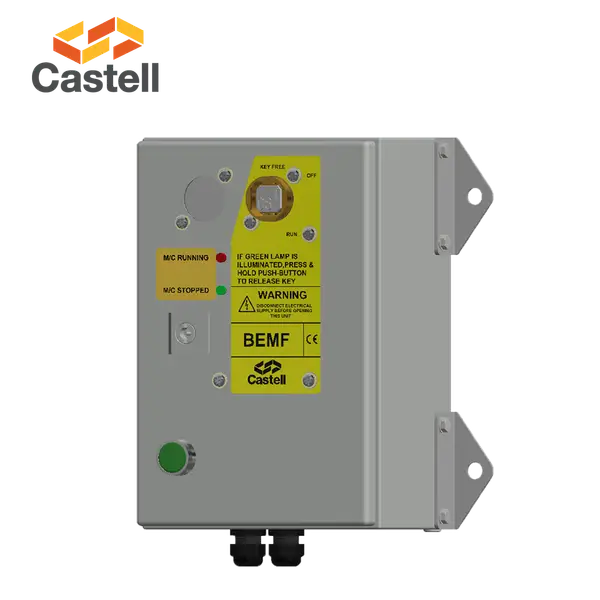 Castell
BEMF – Motor Sensing Interlock
The BEMF Motor sensing Interlock is designed to control access to rotating machinery. The unit relies on the measurement of the electromotive force generated by the windings of an electric motor. Only when the motor has stopped will the BEMF drop to zero and allow the release of a Castell key. The unit is used for connection to AC and DC motors including DC braking systems. The BEMF has been designed to provide the highest level of safety when installed as part of an access control system for dangerous machinery.
For further technical information please refer to the user manual.
BEMF – Motor Sensing Interlock User Manual
633 KB
CONTACT US
Achieve success with our safety solutions today. Chat with our team to learn more.