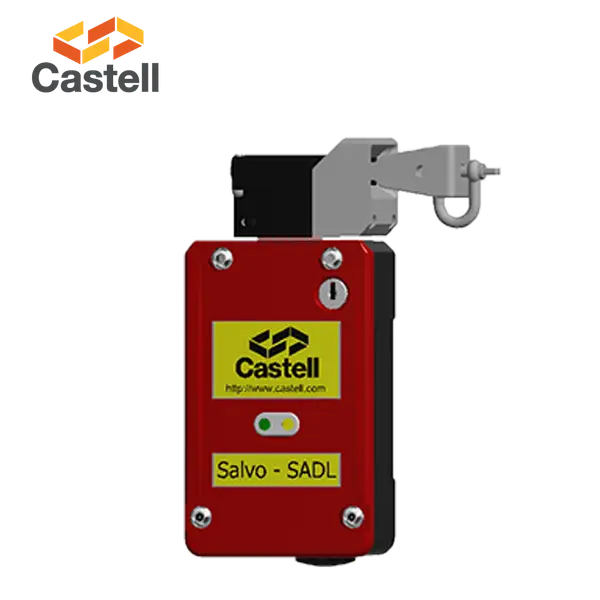 Castell
Olympus – Heavy Duty Solenoid Controlled Access Lock
The Olympus 4HD is a heavy duty solenoid controlled access lock available with either a stainless steel tongue actuator or a heavy duty bolt assembly. The Olympus 4HD is capable of supporting Category 4 safety systems through its 2n/c 1n/o contacts and is ideal for all types of hinging or sliding access points with a good tolerance for misaligned guarding. The unit is locked by the solenoid when it is de-energized and opened when energized. A mechanical key override facility for the solenoid comes standard. The Olympus 4HD is ideal for use on production cells and automated production and assembly lines where fast access is required.
For further technical information please refer to the user manual.
Olympus – Heavy Duty Solenoid Controlled Access Lock User Manual
706 KB
CONTACT US
Achieve success with our safety solutions today. Chat with our team to learn more.