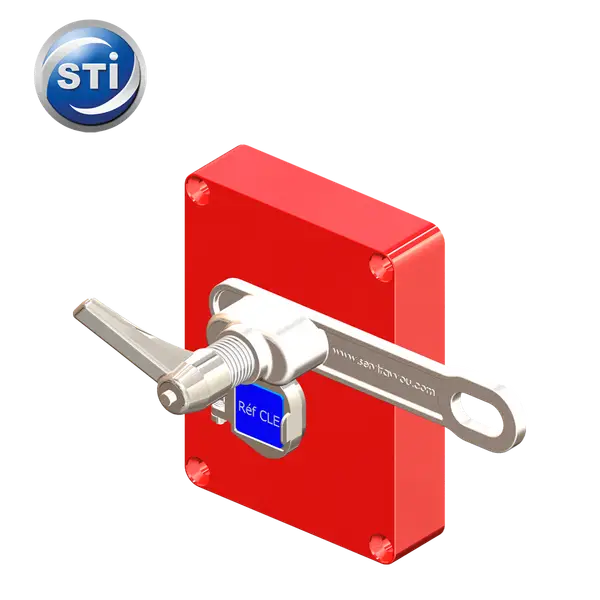 STI
SOL
The S0L latch lock is a key access interlock is suitable for use on hinged and sliding doors.
The interlock has manufactured in copper brushed aluminium, making it ideal for use in harsh or corrosive environments and heavy use.
Typical industries using the S0L latch lock are chemical, pharmaceutical, mining, steel, metallurgy, rail and power generation.
CONTACT US
Achieve success with our safety solutions today. Chat with our team to learn more.