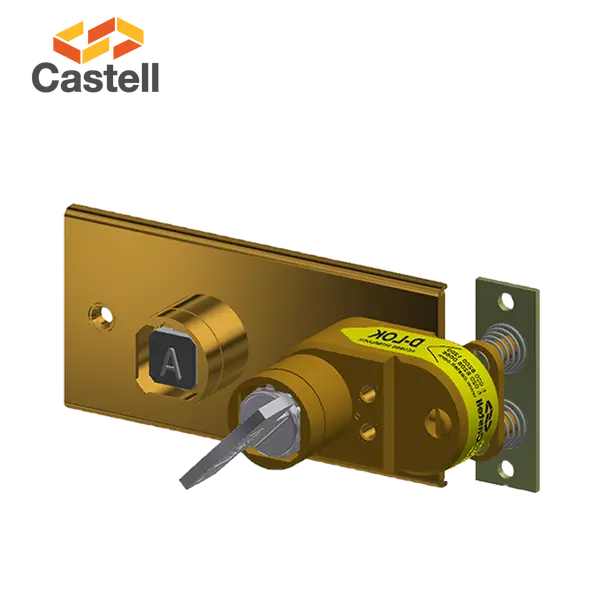 Castell
BD – Multi Key Panel Door Interlock
The BD Lock is a two part access interlock comprising of a main body and catch complete with secondary lock portions. The catch is available in two options, one suited to well aligned doors, the other suited to poor, mis-aligned doors. The lock is ideally suited for use on light duty panel doors in dry, non-corrosive environments where the lock is subject to light to medium use. Typical industries using the BD Lock are Control Panel Builders, MV and LV Switchgear and the food industry. The BD lock is available as FS or Q lock type.
For further technical information please refer to the user manual.
BD – Multi Key Panel Door Interlock User Manual
1 MB
CONTACT US
Achieve success with our safety solutions today. Chat with our team to learn more.