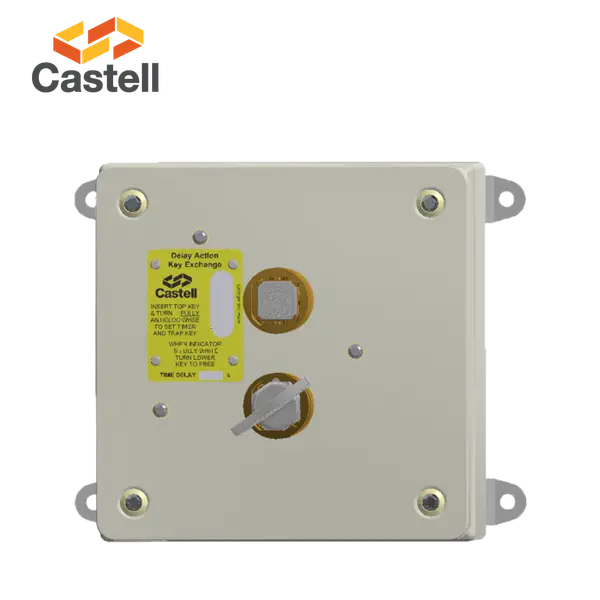 Castell
DAE – Mechanical Time Delay Unit
The DAE is a key controlled mechanical time delay unit designed to control access to dangerous machines which have a run-down time or where machinery must complete an operating cycle before access is permitted. The DAE is made for applications where the availability of the main power is limited or where the timer needs to be located in a potentially explosive atmosphere.
For further technical information please refer to the user manual.
DAE – Mechanical Time Delay Unit User Manual
468 KB
CONTACT US
Achieve success with our safety solutions today. Chat with our team to learn more.