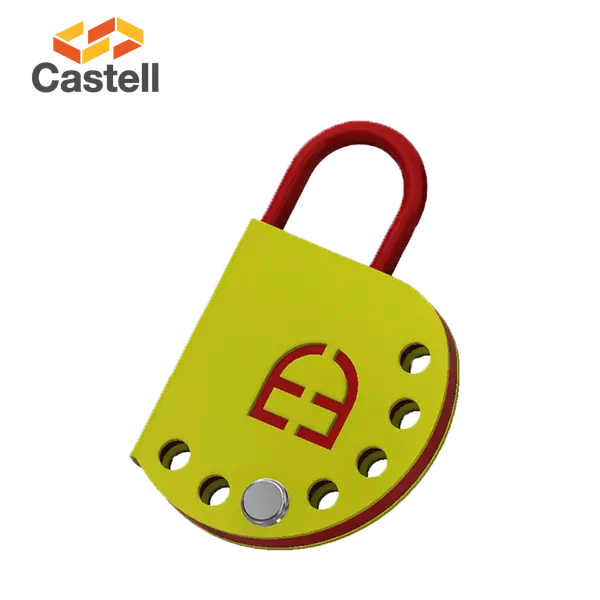 Castell
Multi-Clasps
Multi-clasps are locking-off systems make an important contribution to the health and safety of workers in accordance with the Health and Safety at Work Act 1974, in addition the Electricity at Work Regulation 1989. They prevent the inadvertent use of dangerous plant and equipment.
Uses:
To prevent access to electrical installations or valves while power is switched off. Multi-clasps can also be used in the 'Locked Set' position.
Mechanism:
The Multi-Clasp is attached to the relevant anchor point so that each operative can insert his own personalised padlock which is then locked. To restore access to the prime mover, all padlocks must be removed.
CONTACT US
Achieve success with our safety solutions today. Chat with our team to learn more.