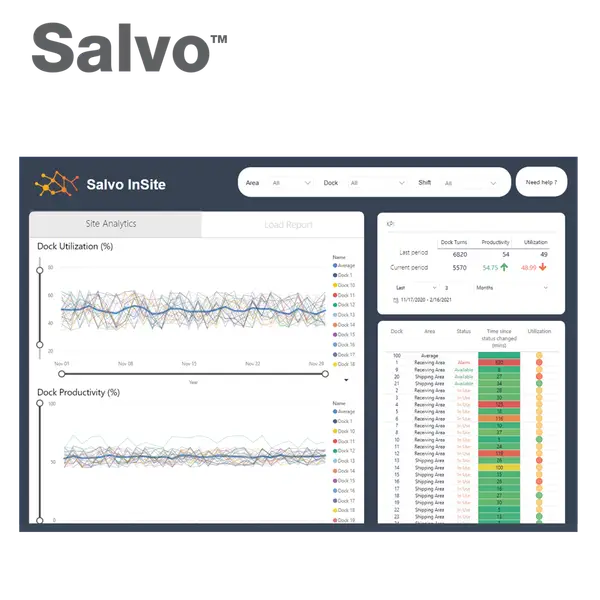 Salvo
Salvo InSite
Detention fees, lack of data, poor dock utilization and manual data entry are serious problems that are affecting facilities.
These issues often make it difficult to plan dock activities, hamper site performance, and result in inaccurate data and high costs.
CONTACT US
Achieve success with our safety solutions today. Chat with our team to learn more.