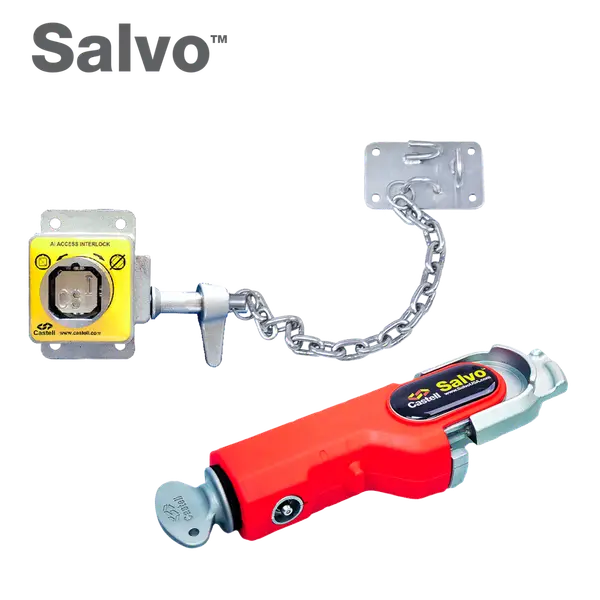 Salvo
Salvo Loading Dock Safety System for Manual Doors (SML Kit)
The SML manual door loading dock safety system incorporates a manual door lock (SMDL) mounted inside next to the dock door or on the dock door rail. The Salvo Gladhand (SGL) is used to lock out the trailer's air brakes, releasing a key. The key is then taken inside and inserted into the SMDL, allowing the short bolt to be removed and the doors to be opened. The key is trapped in the SMDL until the dock door is closed, allowing the short bolt to be reinserted into the SMDL, thus releasing the key. The key can then be taken back to the truck, inserted into the SGL, allowing the air brakes to be reconnected and the truck to drive away safely.
For further technical information please refer to the datasheet.
Salvo US SML Kit Datasheet
1 MB
CONTACT US
Achieve success with our safety solutions today. Chat with our team to learn more.