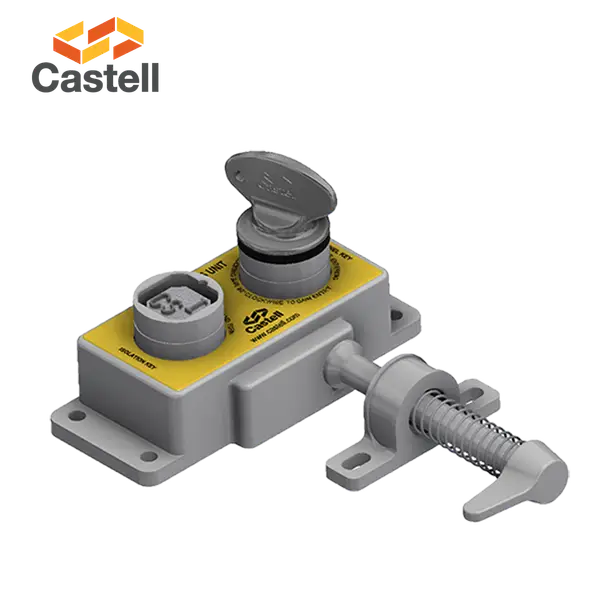 Castell
AIE – Dual Key Access Interlock
The AIE dual key access interlock is suitable for use on hinged and sliding doors. The interlock has an open cavity design and is manufactured in an aluminum alloy or durable stainless steel. The AIE is available in two options: exchange key and double key.
For further technical information please refer to the user manual.
AIE – Dual Key Access Interlock User Manual
876 KB
CONTACT US
Achieve success with our safety solutions today. Chat with our team to learn more.