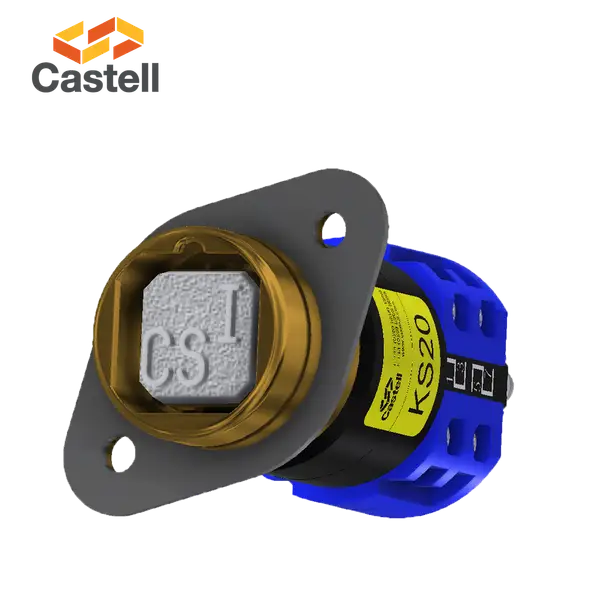 Castell
KS – Power Electrical Switch
The KS is a key driven electrical switch designed for machine control circuits, and the KS20 is by far the most popular option. This type of isolator should be used for short term, off load isolation. The KS lock is manufactured from either brass or stainless steel. The unit is able to be mounted into an existing panel or for surface mounting within its own polycarbonate IP65 rated enclosure.
For further technical information please refer to the user manual.
KS – Power Electrical Switch User Manual
646 KB
CONTACT US
Achieve success with our safety solutions today. Chat with our team to learn more.