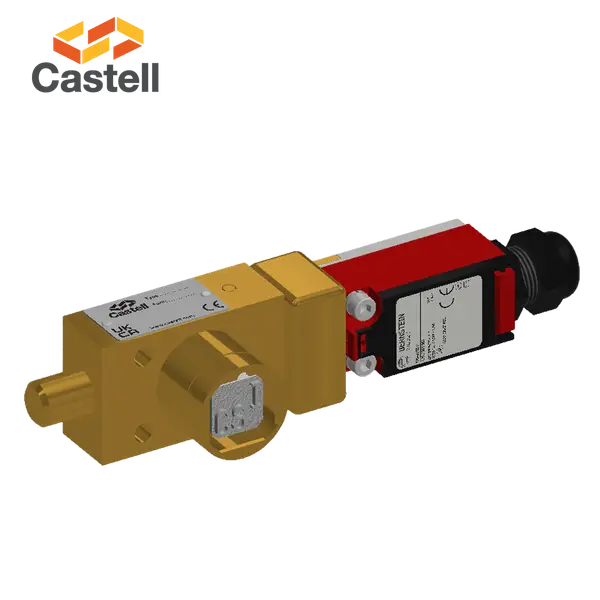 Castell
KP – Bolt Interlock with Safety Switch
The KP bolt interlock is a key operated mechanical bolt interlock complete with position monitoring electrical contacts for the control of electrical switchgear or valves. The KP lock comes with a 16 mm diameter bolt of variable length, that is used to control the rotation or movement of operating handles or toggles. The KP1 comes with 2N/C 1N/O 10 amp contacts and the KP2 has 4N/C 2N/O 10 amp contacts, these are used to provide remote indication of the bolt position or to switch the control circuitry on the machine. The locks are manufactured in brass or stainless steel.
For further technical information please refer to the user manual.
KP – Bolt Interlock with Safety Switch User Manual.
812 KB
CONTACT US
Achieve success with our safety solutions today. Chat with our team to learn more.