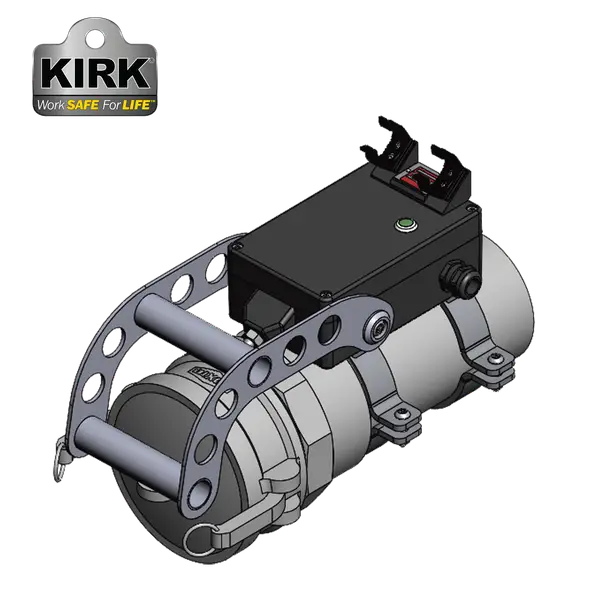 Kirk
Type CIS Coupler Interlock
KIRK® Type CIS Coupler Interlock System is an electromechanical interlock that is suitable for controlling access to tubular bulk material transfer systems, such as those used for silo storage. The Type CIS is designed for 2"-6" tubing systems. The electronic unit is available with a standard gate that blocks access to the tubing coupler. An electronic control system signal will unlock the CIS unit, and notify the operator to lift the gate, granting access to remove the tube coupling cover for material transfer. A sensor notifies the control system if a cover or mating coupler is in place, and the CIS unit provides status of the gate position. The gate is lowered when the transfer is complete, and the CIS will reset to a locked state.
For further technical information please refer to the datasheet.
CONTACT US
Achieve success with our safety solutions today. Chat with our team to learn more.