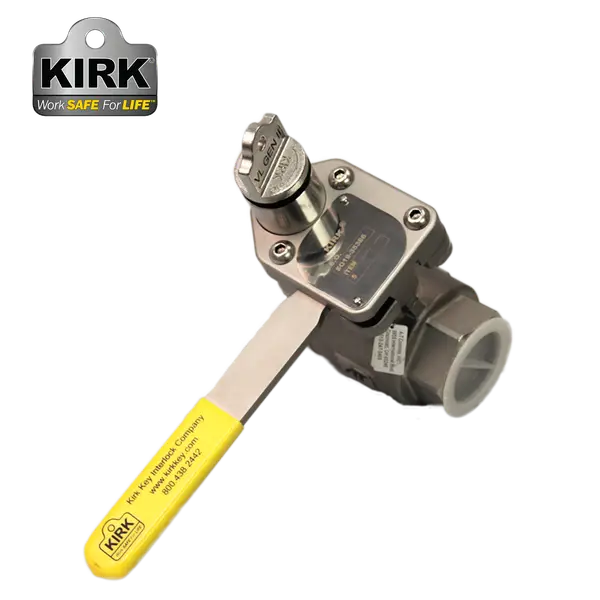 Kirk
Type VL Interlock
KIRK® Type VL interlock is a key operated mechanical interlock that is suitable for the control and isolation of hazardous fluids or gases when performing maintenance on equipment. The standard unit comes pre-installed on a stainless steel ¼-turn ball valve and is ready for on-site installation. The lock is manufactured of stainless steel and the operation of the valve is lever controlled.
The Type VL is only available in HD series.
For further technical information please refer to the datasheet.
Type VL Interlock Data Sheet
862 KB
CONTACT US
Achieve success with our safety solutions today. Chat with our team to learn more.