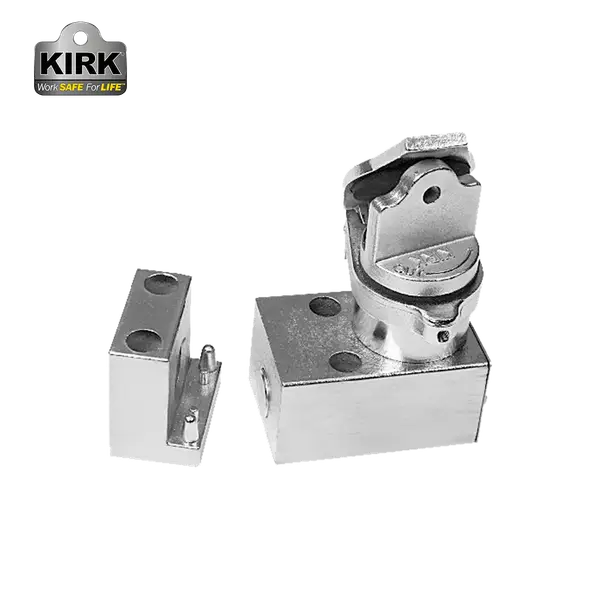 Kirk
Type D Interlock
KIRK® Type D access interlocks provide a physical barrier to either partial or full body access points until risk of hazardous energy or moving equipment has been mitigated.
All Type D interlocks have two parts: a main body with one or more cylinders and a latch block. Proper alignment of both parts is crucial to the operation of a Type D interlock. When the main body is separated from the latch block, the lock bolt is retained in the withdrawn position by concealed latch pins; the key(s) is trapped in the lock whenever the two parts are separated. When the door the Type D is mounted on is closed, the key(s) can be turned to extend the lock bolt into the latch block, securing the door. Only extending the lock bolt, after properly closing the door, should allow release of the key(s).
An exception to this rule is a multiple cylinder Type D interlock which allows release of a "personnel" key when the door is opened. The personnel key can be put in the pocket of the maintenance person ensuring that the door cannot be closed and locked while the released personnel key is on the person.
The Type D is available in both SD and HD series.
For further technical information please refer to the datasheet.
Type D Interlock Data Sheet
2 MB
CONTACT US
Achieve success with our safety solutions today. Chat with our team to learn more.