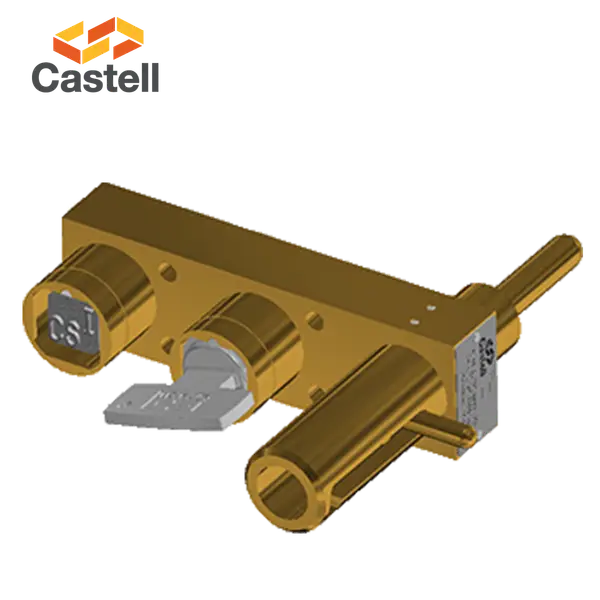 Castell
KLE – Dual Key Sliding door interlock
The KLE double key sliding door interlock is a one piece access interlock comprising of a main body and sliding bolt. The lock is designed to suit sliding doors of various sizes and thicknesses. The interlock is manufactured in brass and comes with the brass FS or Q lock type portions and is ideal for use in dry, non-corrosive environments where the lock is subject to medium to heavy use. Typical industries using the KLE lock are automotive and steel production. The KLE door interlock is available in a double key or exchange key condition.
For further technical information please refer to the user manual.
KLE – Dual Key Sliding door interlock User Manual
904 KB
CONTACT US
Achieve success with our safety solutions today. Chat with our team to learn more.