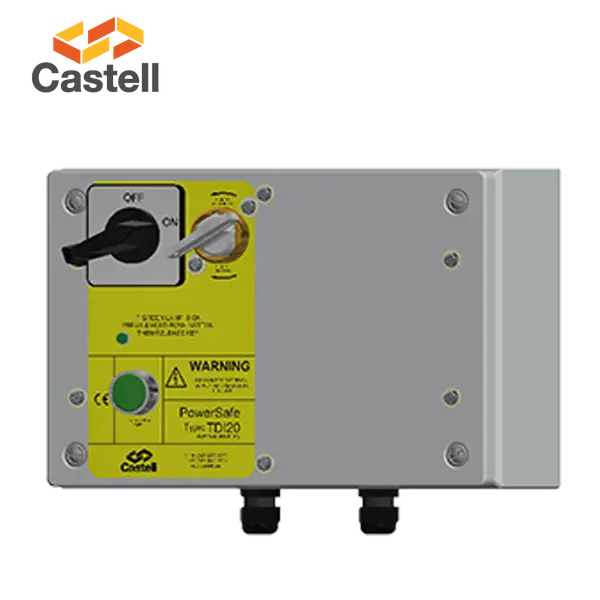 Castell
TDI – Electronic Time Delay Isolator
The TDI electronic time delay isolator is a heavy duty trapped key interlock switch controlled by a fail-safe timer and solenoid. The TDI unit is designed to control access to hazardous machines with run down times and can be used in high risk applications. It incorporates a dual channel fail-safe timer, a heavy duty continuously rated solenoid, solenoid position monitoring, a 20A isolation switch, a front panel lamp indication of solenoid position and a timer failure with one or more lock portions for multiple access applications.
For further technical information please refer to the user manual.
TDI – Electronic Time Delay Isolator User Manual
949 KB
CONTACT US
Achieve success with our safety solutions today. Chat with our team to learn more.