sentric safety group's talents
Meet Amanda, Supply Chain Coordinator, UK
From reviewing the stock take procedure to being a Green Ambassador, Amanda thrives on a challenge. Recently, she has enjoyed sourcing and piloting new sustainable solutions for our packaging with the team.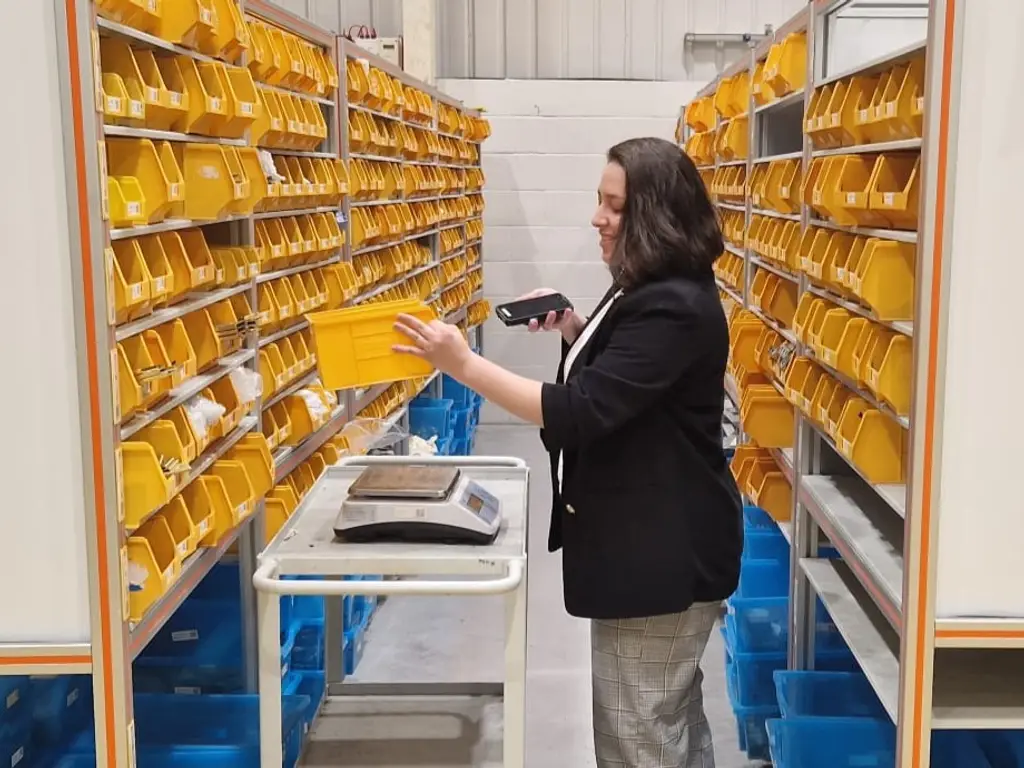 Can you tell us about your personal background?
I have a very international background. I was born in a small city in Brazil and lived in Italy before moving to the UK in 2020.
At 17, I left my hometown in Brazil to move to a bigger city to study Chemical Engineering. This is where I started my career working for a Big Company there. I had always dreamed to live in Europe so after a few years, I decided to make the jump across the Atlantic.
It was difficult finding a job in London and I worked in restaurants before joining Castell. I originally applied for a different position and got on well with the recruitment team so they offered me a job in production for a few months. When there was an opening in the Purchasing department, I applied and got promoted to supply chain coordinator. That was two and a half years ago.
I am not one to stop, I keep moving. I want to find ways to improve our process and get things better.

Amanda, Supply Chain Coordinator, Castell, UK
What motivates you?
Give me a challenge! I am a very driven person. thriving on improvement and making things better.
I am not one to stop, I will keep moving until I have solved the problem at hand.
What does a typical day look like to you?
There is no typical day really as it will depend on the projects I am working on.
Typically, I will first check all the orders and make sure we have everything such as materials. It might involve checking stocks and chasing suppliers for last-minute orders and deliveries.
The rest of the day is dedicated to working on different supply chain projects such as how to improve sustainability on our packaging. At the moment, my main project is getting everything ready for stock take, a key milestone for the company.
What values do you appreciate most among your colleagues?
I absolutely love the international team. We have so many different cultures in the office that it feels like you are travelling at work. Everyone is very open to conversations and share their diverse points of views. It is a great learning experience.
The team is always helpful and receptive to discuss improvements. They are always happy to try no solutions or ideas which makes my work easier.
And finally, a more personal question, what are you passionate about outside of work?
My two passions are to travel and read books which is for me a way to travel mentally. I am the type of person who would read the paper copy and collect them. I can even read the same book several times if I like it.
Related People News
Related People News